Today I have a roundup of my favorite i.e. most used lipsticks in 2020.
I discovered the brand Chantecaille in 2020 and fell in love especially with their lipsticks. So it is no surprise that several of them are included in the list: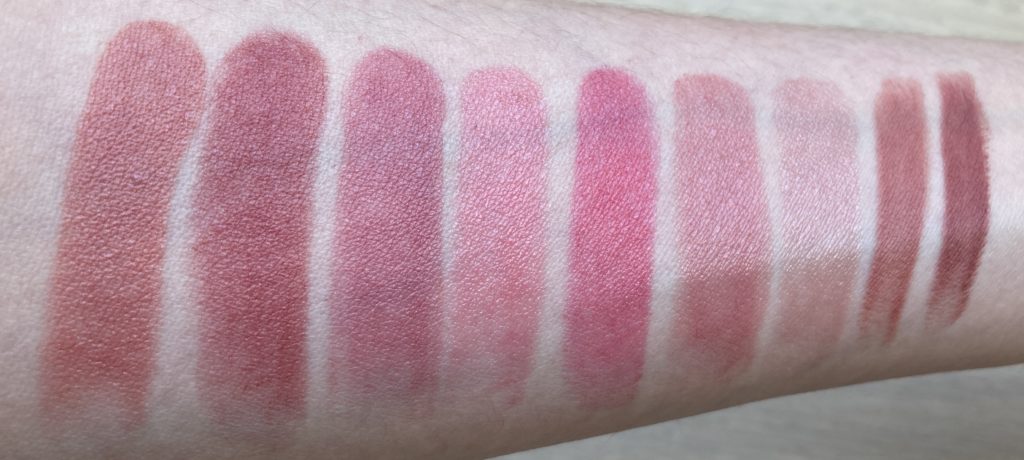 From left to right:
Chantecaille Lip Veil in Honeypot, Acacia and Plumeria, Lip Chic in Coral Bell; Yves Saint Laurent Rouge Volupté Shine in 45 Rouge Tuxedo and 47 Beige Blouse; Chanel Rouge Coco Flash in 54 Boy; Charlotte Tilbury Matte Revolution in Pillow Talk and Pillow Talk Medium
Stay tuned for more of my 2020 favorites! I am currently working on eye and face products, as well as brushes, and will be posting soon!