I have the feeling that we heard a lot about the Nars limited edition Claudette Collection but nothing about the brand's Chinese New Year Collection. At least I hadn't read or see any information about this limited edition collection until I spotted it on the Lookfantastic website.
The Nars Chinese New Year Collection includes five makeup products encased in the limited edition package: four lipsticks and one quad eyeshadow, as well as the Light Reflecting Setting Powder which is a permanent product from the brand but encased in the red Chinese New Year packaging. This packaging is to die for! Both the box and the lipstick case are in a gorgeous red color with some kind of a rose flower shiny imprint and the brandname Nars in gold lettering.
I picked up the lipstick in the shade China Rose, which is described by the brand as a "warm peach brown". I tend to agree with this description, although in reality it pulls slightly rose on my skin. I don't mind at all as I ordered it sight unseen, as I couldn't find any other swatches than the commercial ones, and I was fearing that it would look too brown to my liking. In the end, I am very happy with the shade which I find rather unique. I would say it is a rosewood shade with a satin finish. It is feels very comfortable on the lips, yet long-lasting and leaves a bit of a nice stain when the color is fading.
From the swatches below, you can see that you can start with applying a light layer of the lipstick and then build it up for more pigmentation.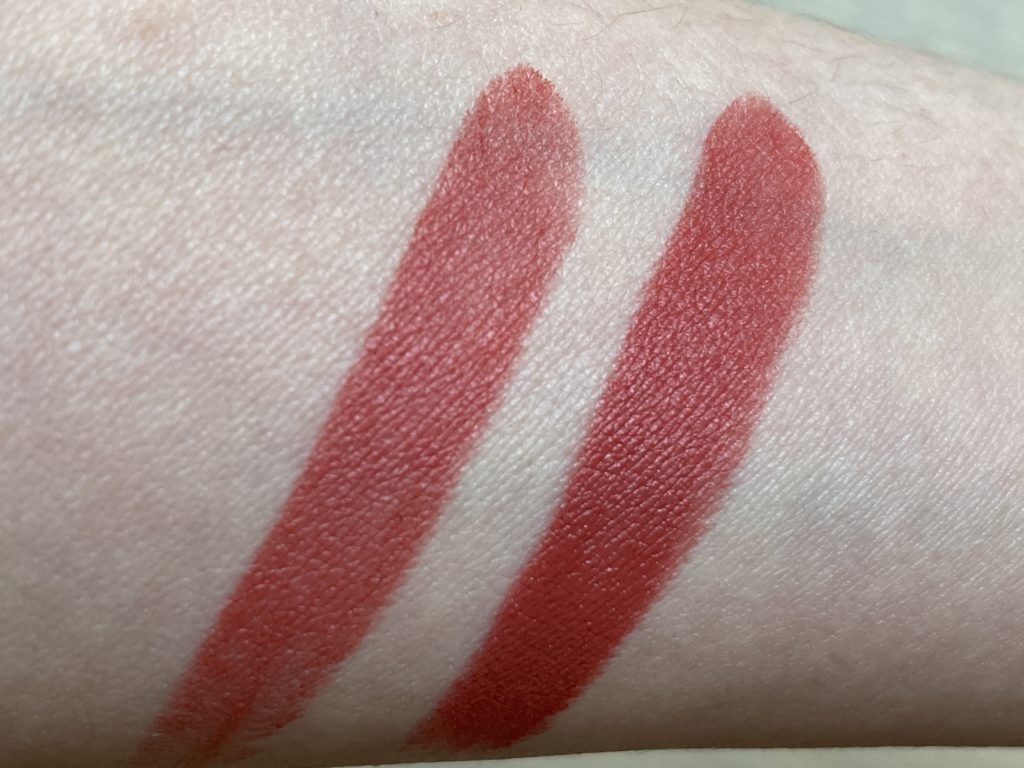 I purchased the shade China Rose from Lookfantastic. The shade seems to be already sold out, but other products are still available. You can also find the complete Chinese New Year collection on the Nars website.