I have been wanting to share about my favorite brand of synthetic makeup brushes for a very long time, so here it goes. Zoeva is a Germany based company and I have been using their brushes since they first launched, pretty much around ten years ago I would say. 
I bought multiple eye and face makeup sets over the years, sometimes limited edition ones, as they come at good prices considering the number of brushes they contain. I own exactly 57 brushes from Zoeva at this point.
The set shown below was the "Share Your radiance Vault" that Zoeva launched as 12-day Advent calendar for 2020. It was limited edition and so is no longer available, but it contains a number of my most used brushes from the brand and they are all permanent items. And I love the color of this set, which is also why I chose to present this specific one.
Here is the breakdown, from left to the right on the picture:
104 buffer
134 luxe powder fusion
228 luxe crease
142 concealer buffer
231 luxe petit crease
225 luxe eye blender
110 face shape
234 smoky shader
322 brow line
230 luxe pencil
317 wing liner
106 powder
I love them all, but especially the 134 (for powder highlighters), 228, 231, 225 and 234 (for packing on powder eyeshadows), which I own multiples of.
Below are also two other of my most used and multiple Zoeva brushes which were not part of the "Share Your Radiance Vault":
146 concealer perfector, which I use for under-eye corrector/concealer and cream/liquid highlighters
312 detail liner, it is the perfect brush for applying gel liners for me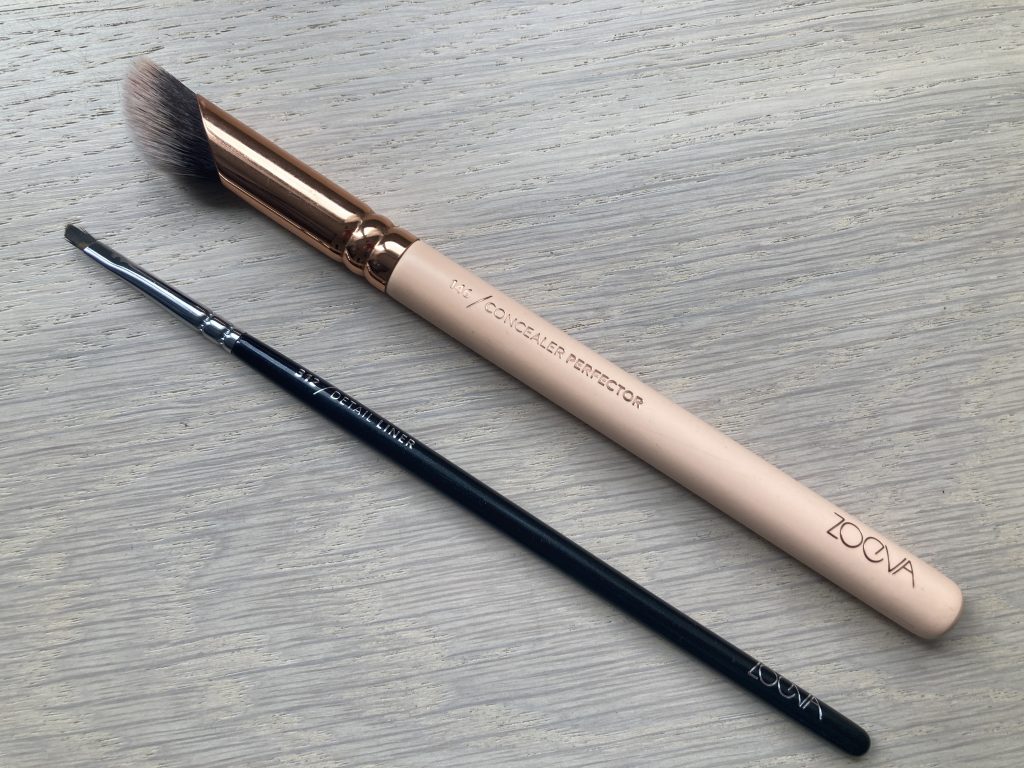 I have had some of the Zoeva brushes for almost ten years and the quality remains as good as when I first bought them, despite the daily usage and multiple washes.
If you are looking for high quality and and extensive range of synthetic brushes at affordable prices, I strongly recommend you check Zoeva out. You will not be disappointed.
The brand has a European website as well as a US one, therefore pretty much ships worldwide: