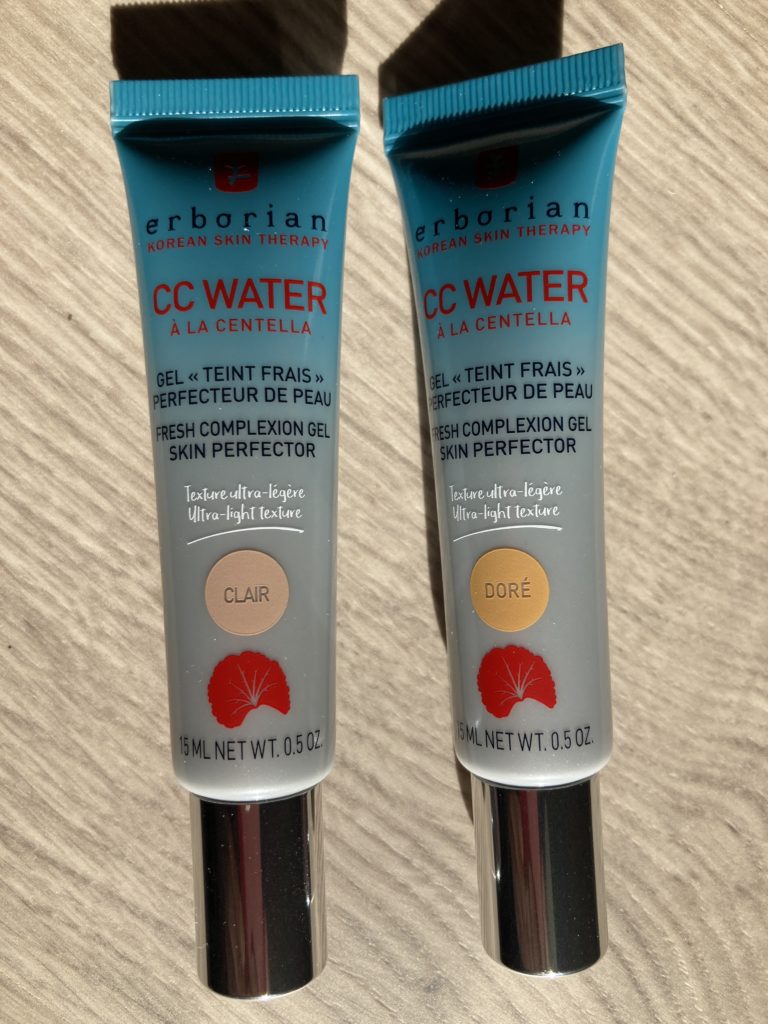 I am always on the hunt for the perfect light base for "no makeup" makeup days, days when I don't need or don't have the time to do a full face but still want an evened out and perfected complexion. So I keep my eyes open for new and innovative base products.
I discovered the newly launched Erborian CC Water Fresh Complexion Gel Skin Perfector while I was browsing through the new makeup section on Sephora France and I was very intrigued by the claims, so I ordered it. It comes in three shades (travel size 15ml) and I picked up Light and Golden. The third and darkest one is Caramel. I wanted two shades in order to mix them and customise the tint according to my seasonal skin tone. The travel size is perfect for trying out both the product and the shades, without breaking the bank.
I find the best way of applying it is with the fingers in order to really press the product into the skin and crush the encapsulated pigments. You need the tiniest amount as it goes a long way and I recommend to apply it in small sections. You really don't need much for the whole face.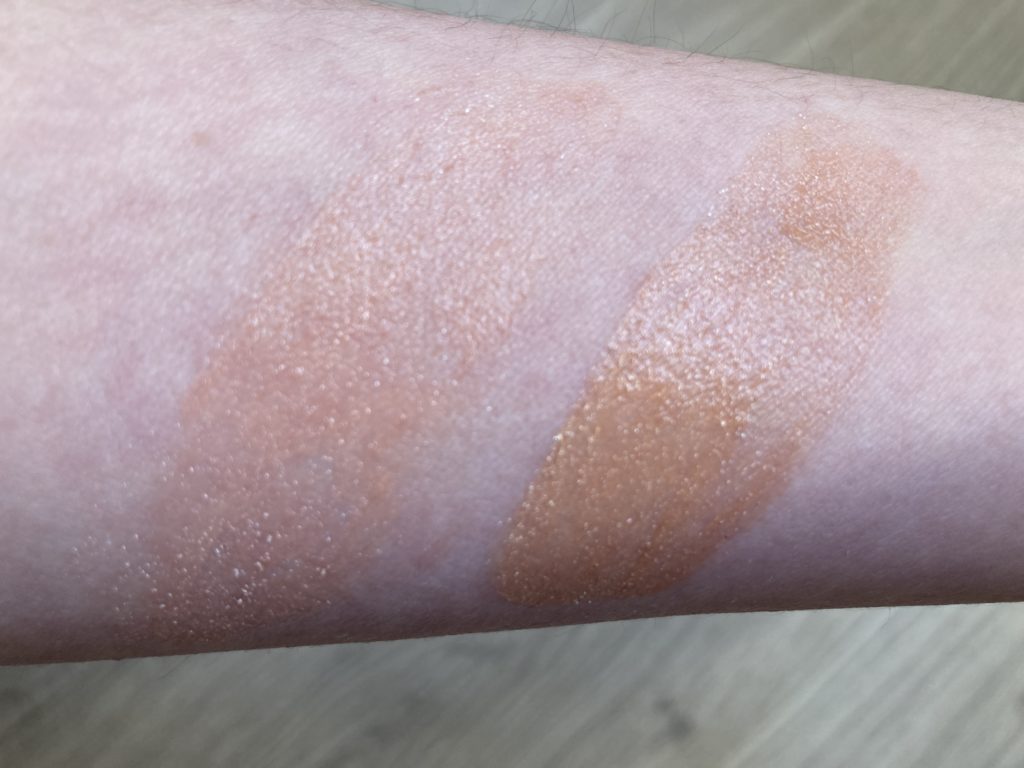 It is the first time I try an Erborian product and I have to say I am very pleased and impressed by the innovation put into the Erborian CC Water Fresh Complexion Gel Skin Perfector.
The only slight con is that it can cling to dry patches, but there is no issue at all on a well hydrated skin.