It had been a while since I last tried new makeup from Dior. The brand did not really appeal to me with recent releases until its newly reformulated eyeshadow quints.
I opted for one of the most neutral palettes: Soft Cashmere (669), which I bought from Sephora. It comes in a very sleek and sturdy compact, with two tiny eyeshadow applicators.
Soft Cashmere contains 5 shades of light pink, taupe and brown, with metallic sheen, satin and matte finish.
Although the picture above and the swatches below accurately show the shades and finishes, the eyeshadows look even prettier in person.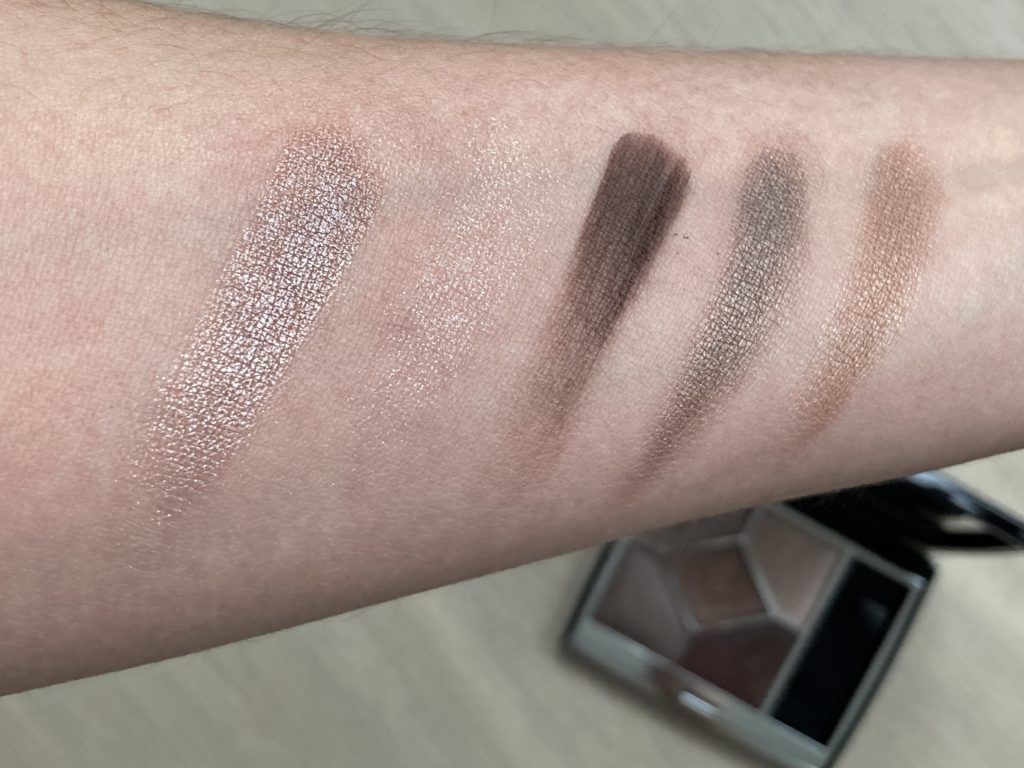 From left to right:
Soft cashmere #1: a light cool taupe with a metallic sheen
Soft cashmere #2: a sheer pinky-beige with some sparkle
Soft cashmere #3: a deep cool brown with a matte finish
Soft cashmere #4: a deep neutral taupe with a satin finish
Soft cashmere #5 (center shade in the palette): a light-medium cool brown with a metallic sheen